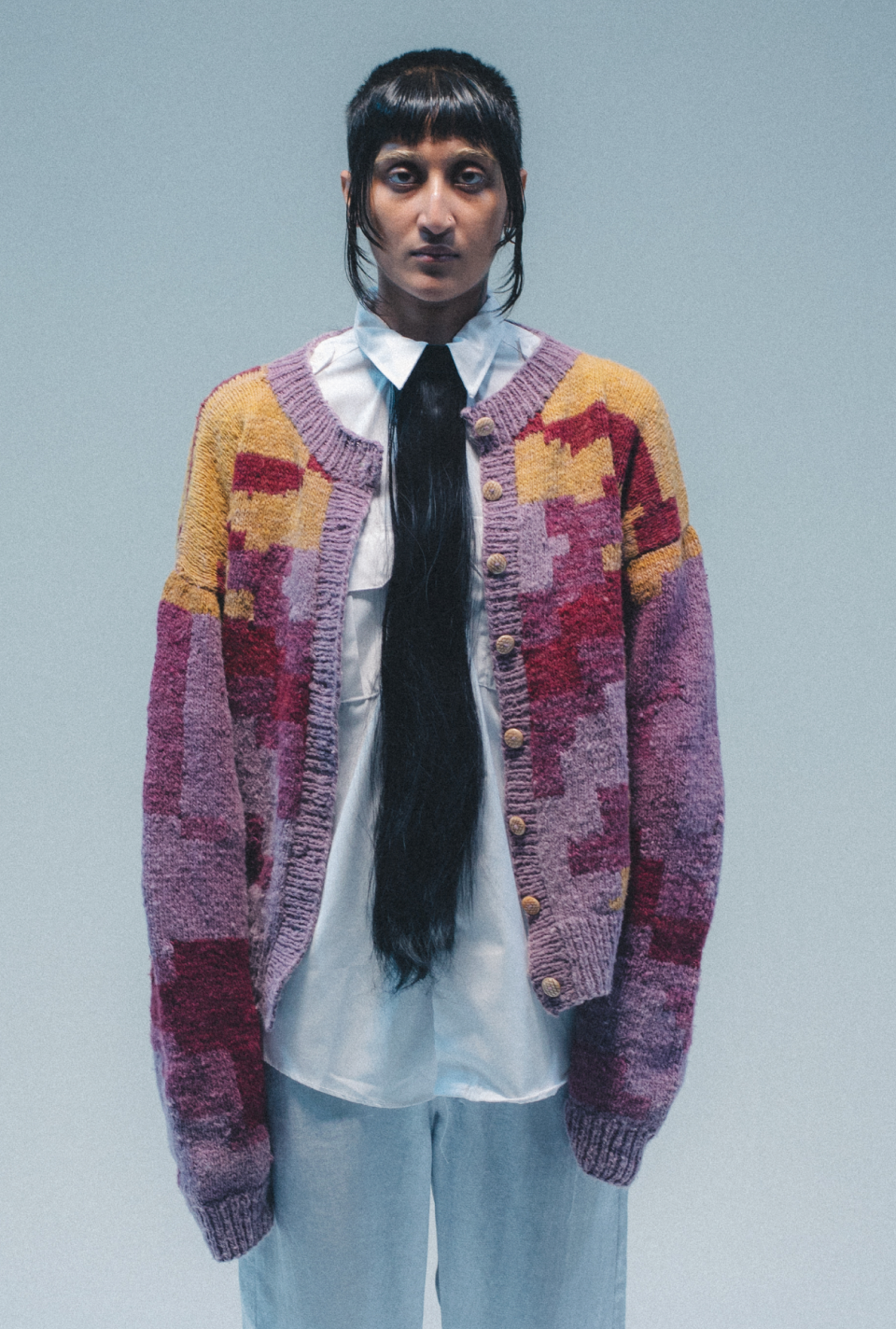 Our Pahadi Cardigan was born from a unique collaboration with Kullvi Whims, nestled in the picturesque Kullu valley of Himachal Pradesh.The wool used in Pahadi Knits is sourced seasonally from Kullvi Whims' own sheep. The journey from raw wool to the final knitted piece is a labor of love. The wool is carefully reared, carded, spun, and dyed by the skilled hands of the artisans. The colors of the wool come from lac, madder and turmeric and are intarsia knit into this beautiful pattern. 
Care Instructions
Due to the natural dyed nature of this wool, color may run and rub a bit, dry clean only. 
100% Wool can be itchy, pieces are best worn with a layer underneath.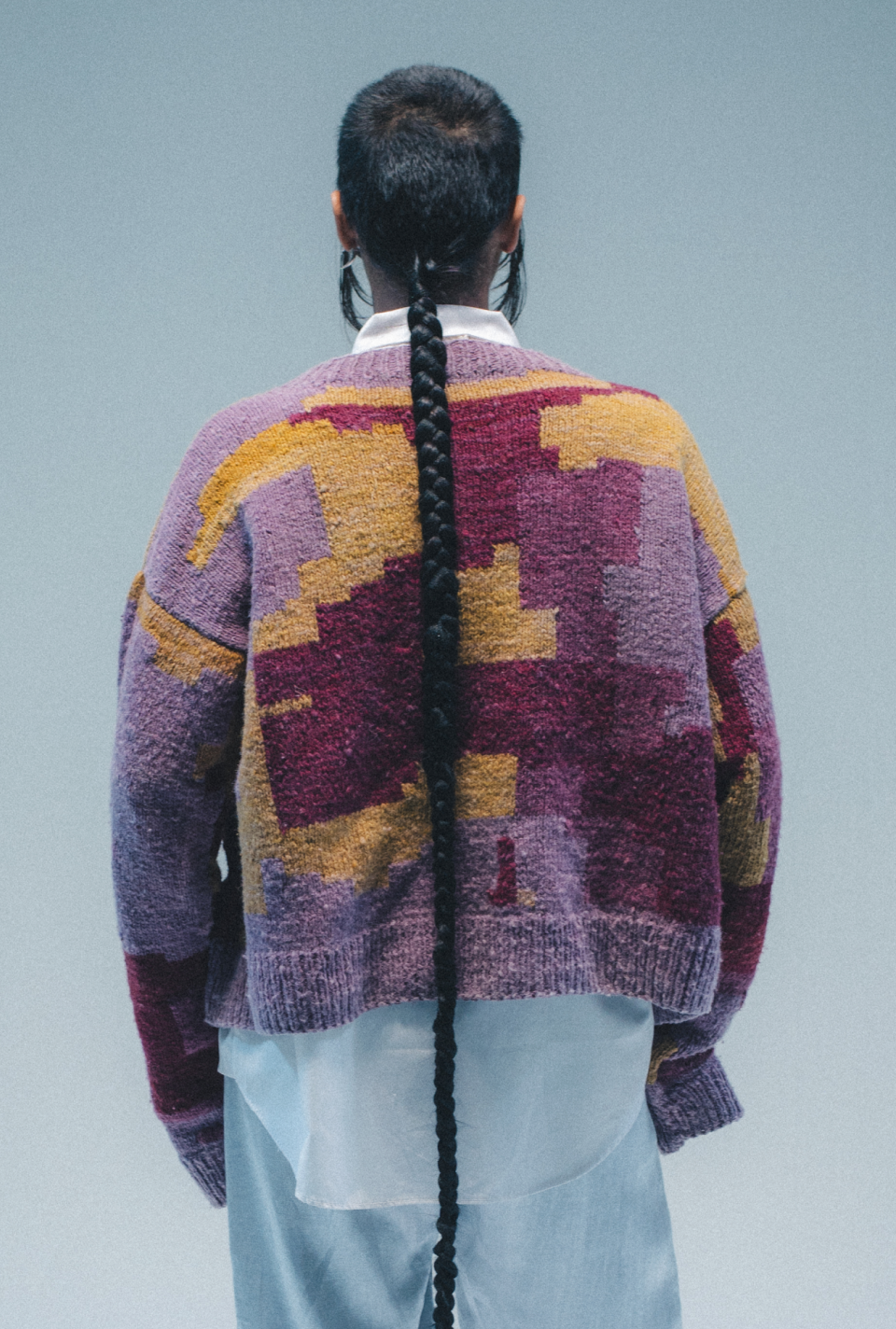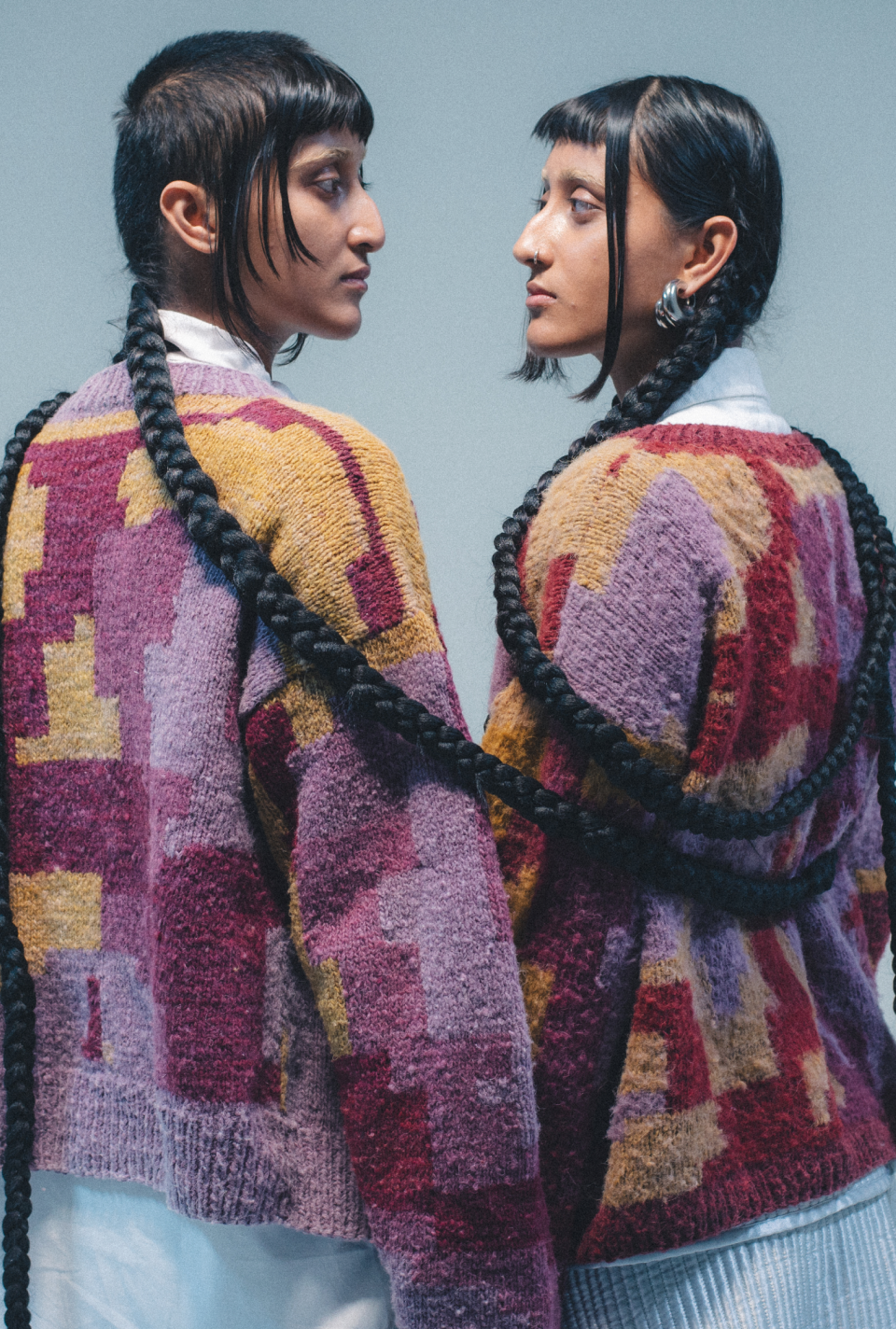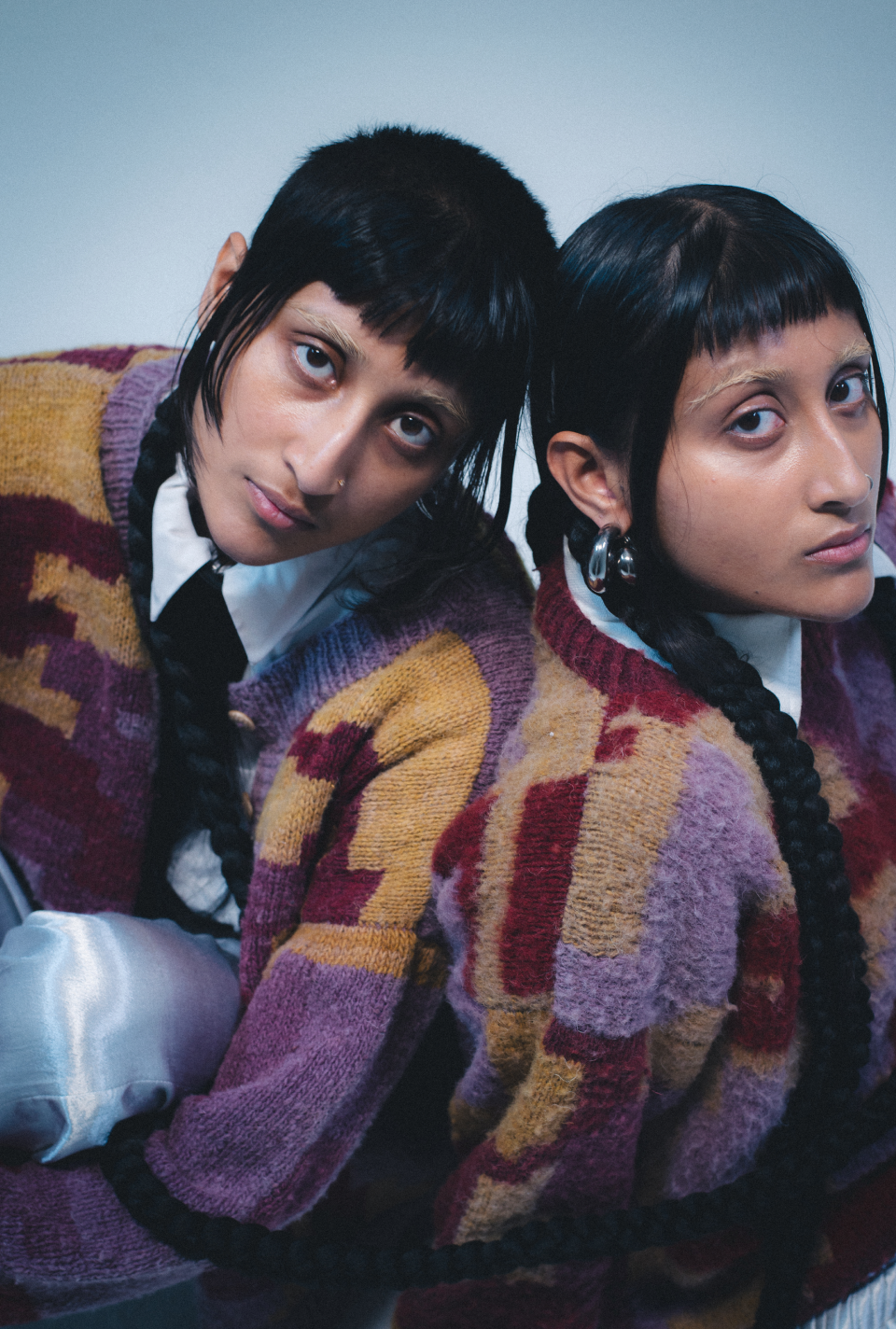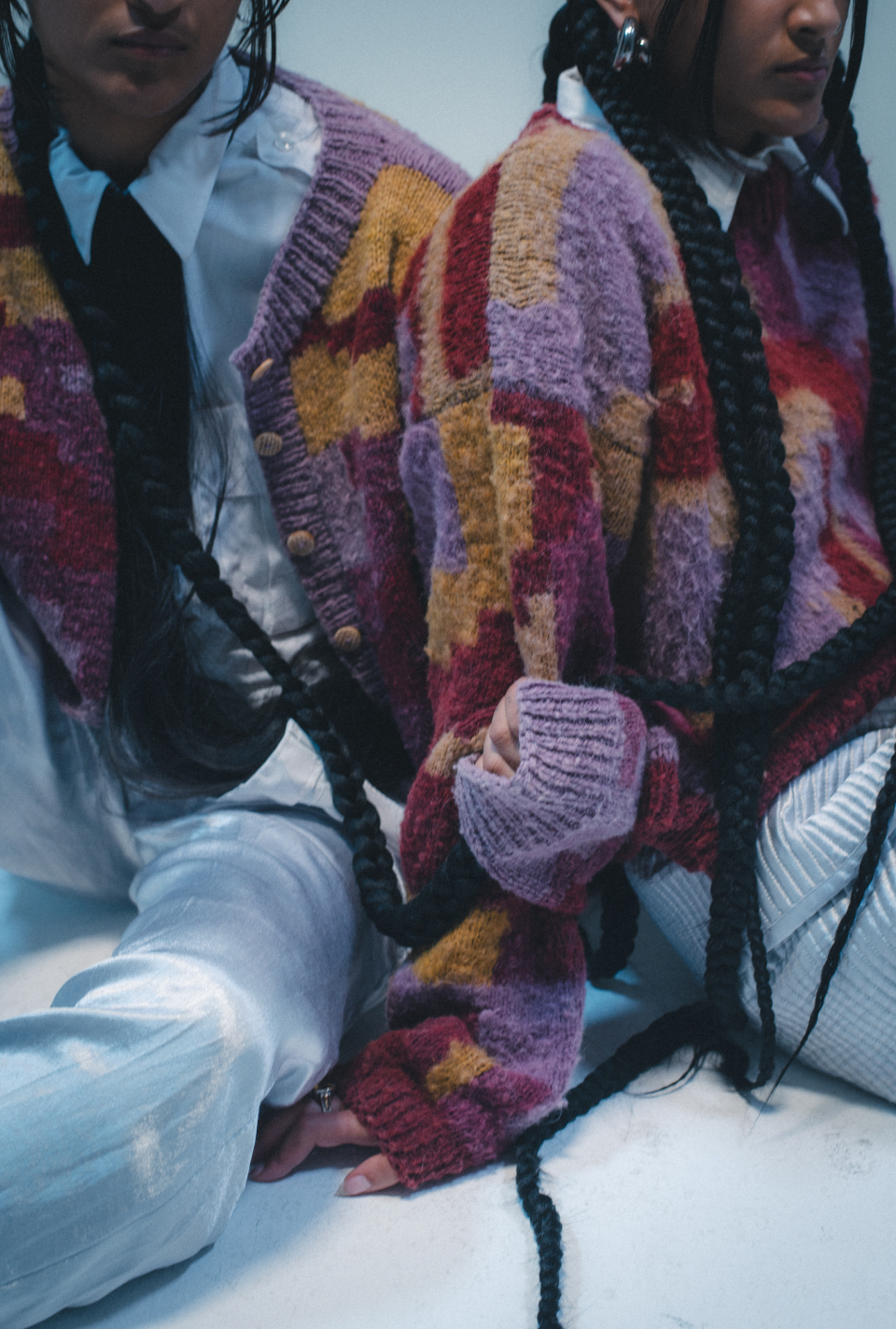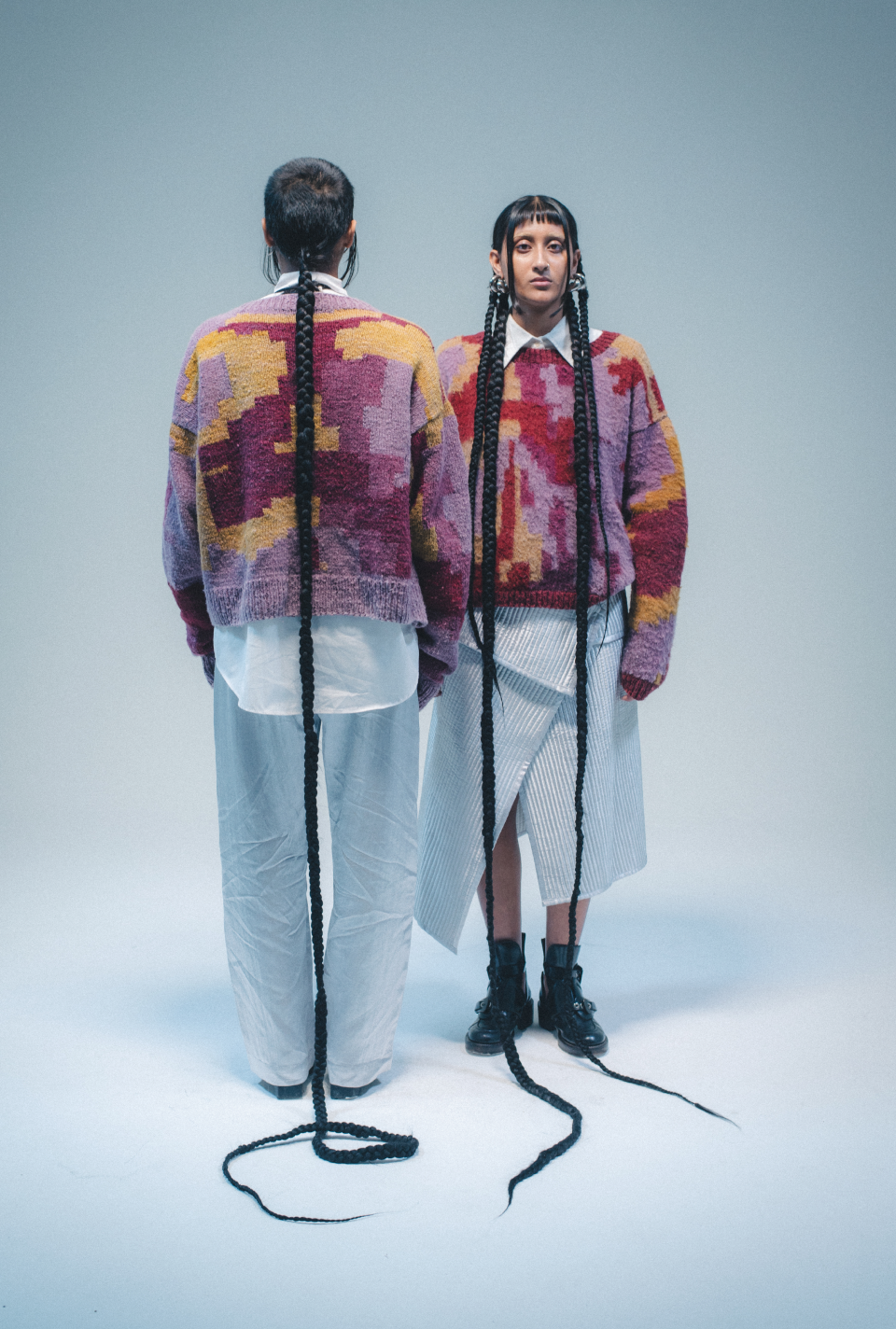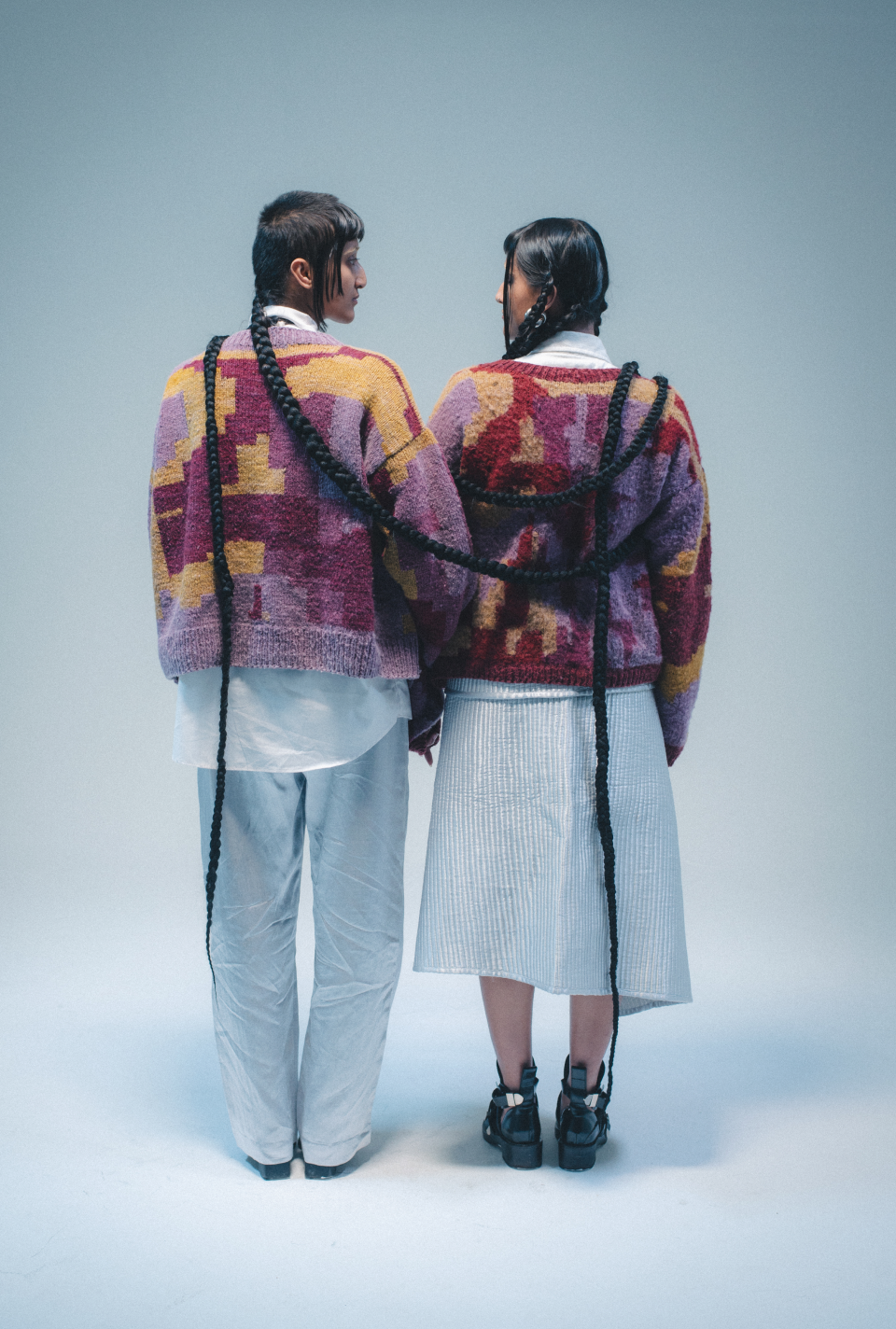 Made by Kullvi Whims
These pieces are made in collaboration with the wise women at Kullvi Whims that generously used the wool from the sheep they own, sheared, carded, spun, dyed and knitted and brushed these sweaters for us over 6 months.