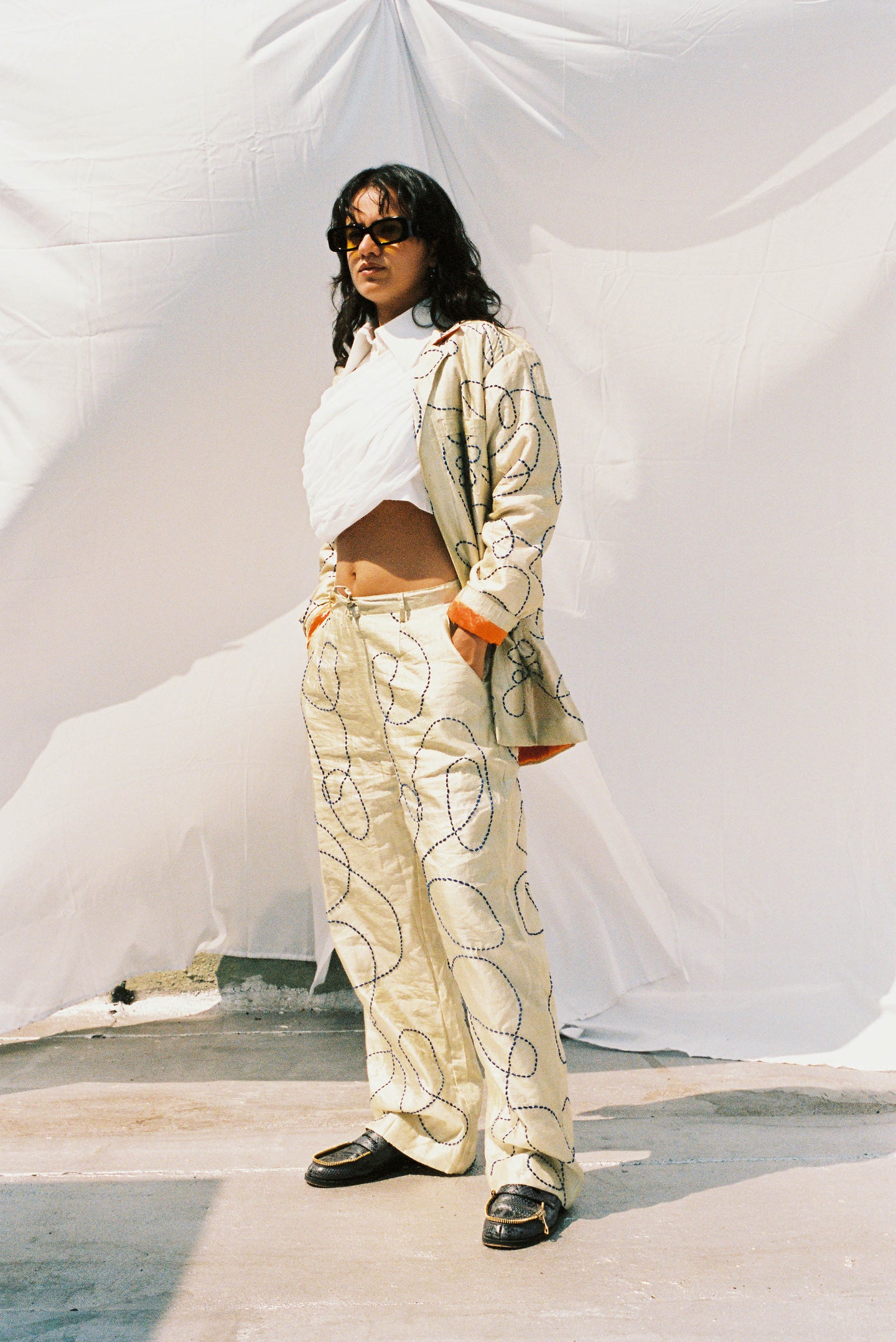 This exceptional piece is a culmination of centuries-old craftsmanship, blending handwoven silk zari tissue from the artisans of Venkatgiri with the exquisite hand-embroidered  kantha work by the talented Saheli Women, an ngo based in Jodhpur.

Each intricate kantha stitch narrates a story of the artisan's devotion and creativity. This hand-embroidered masterpiece adds depth and charm to the blazer, making it a true collector's item.
This item is made to order and will take 3 weeks to ship.