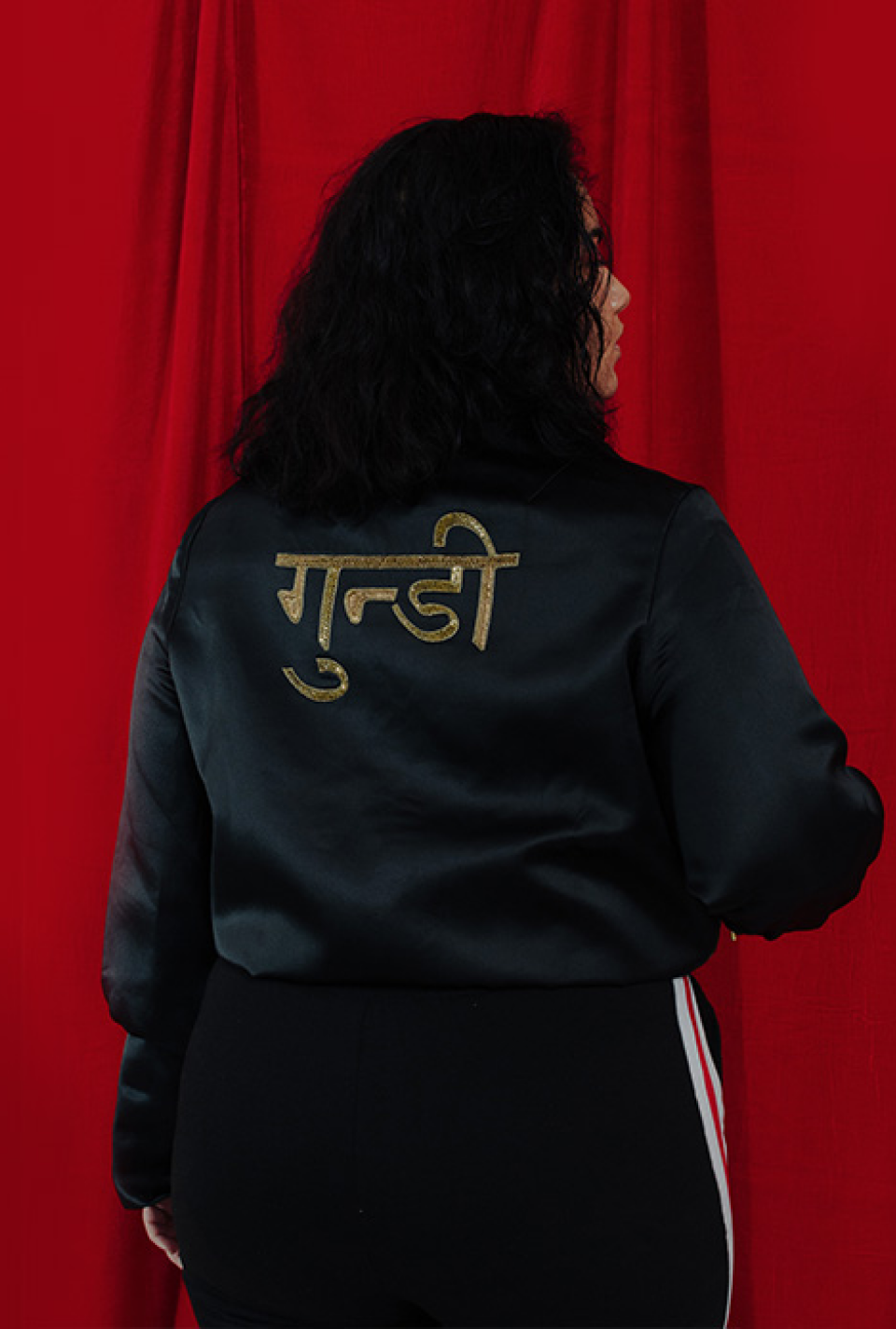 This luxurious satin bomber jacket is our most complex piece, designed to make any outfit a statement. Wear it open or closed; unzip the sleeves to roll them up; and unzip from the sides to allow for an A-line skirt (or for your hips to peek out). Our nameplate is hand-embroidered on both the front and back in our signature combination of aari, zari and cut dana work.

Model is 5'2" and wears M.
Composition & Care
100% Dust Satin with a Poly satin lining. The beads are delicate (and may get darker over time due to oxidation), so dry clean only. Avoid rubbing against rough surfaces as it could lead to scuffing.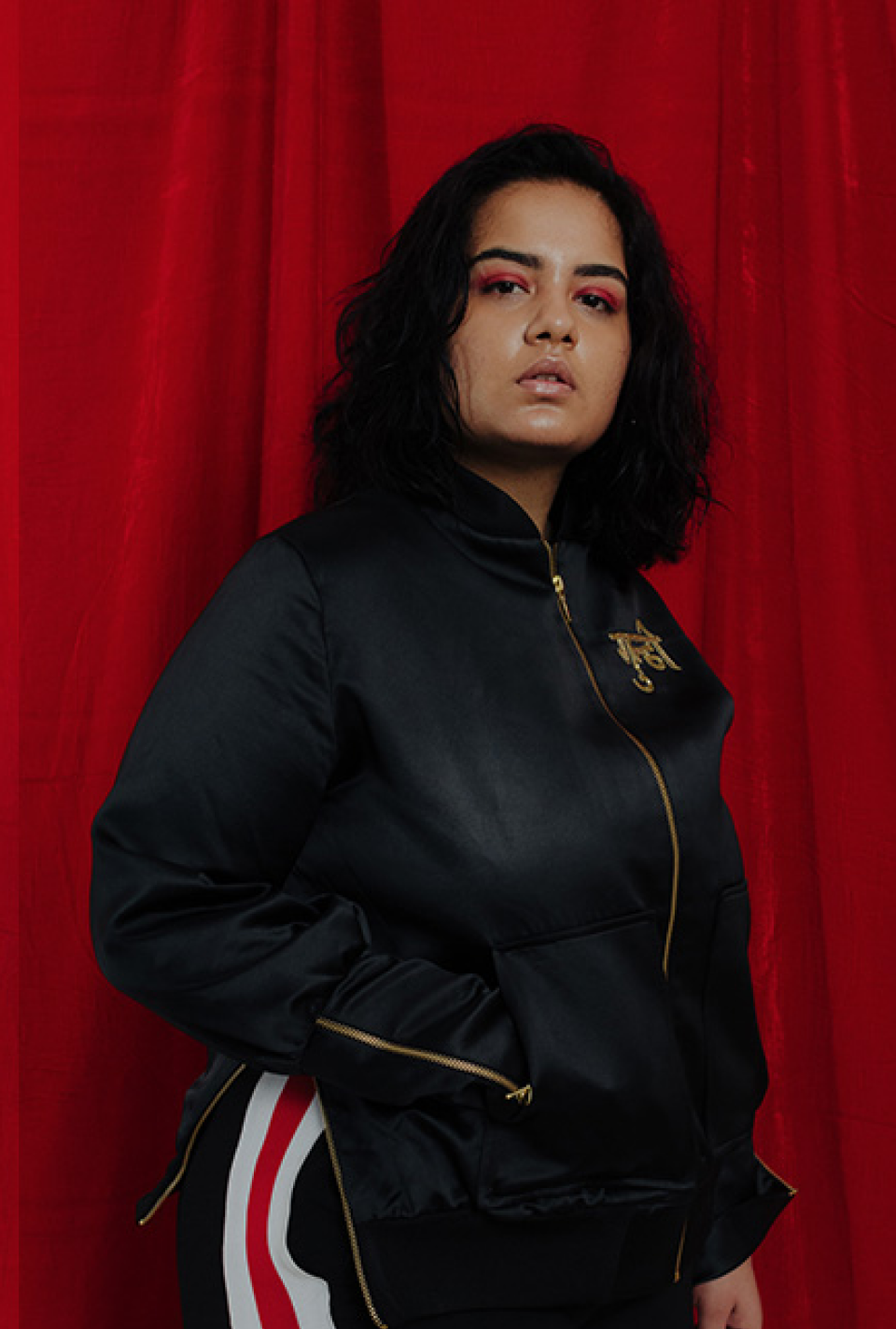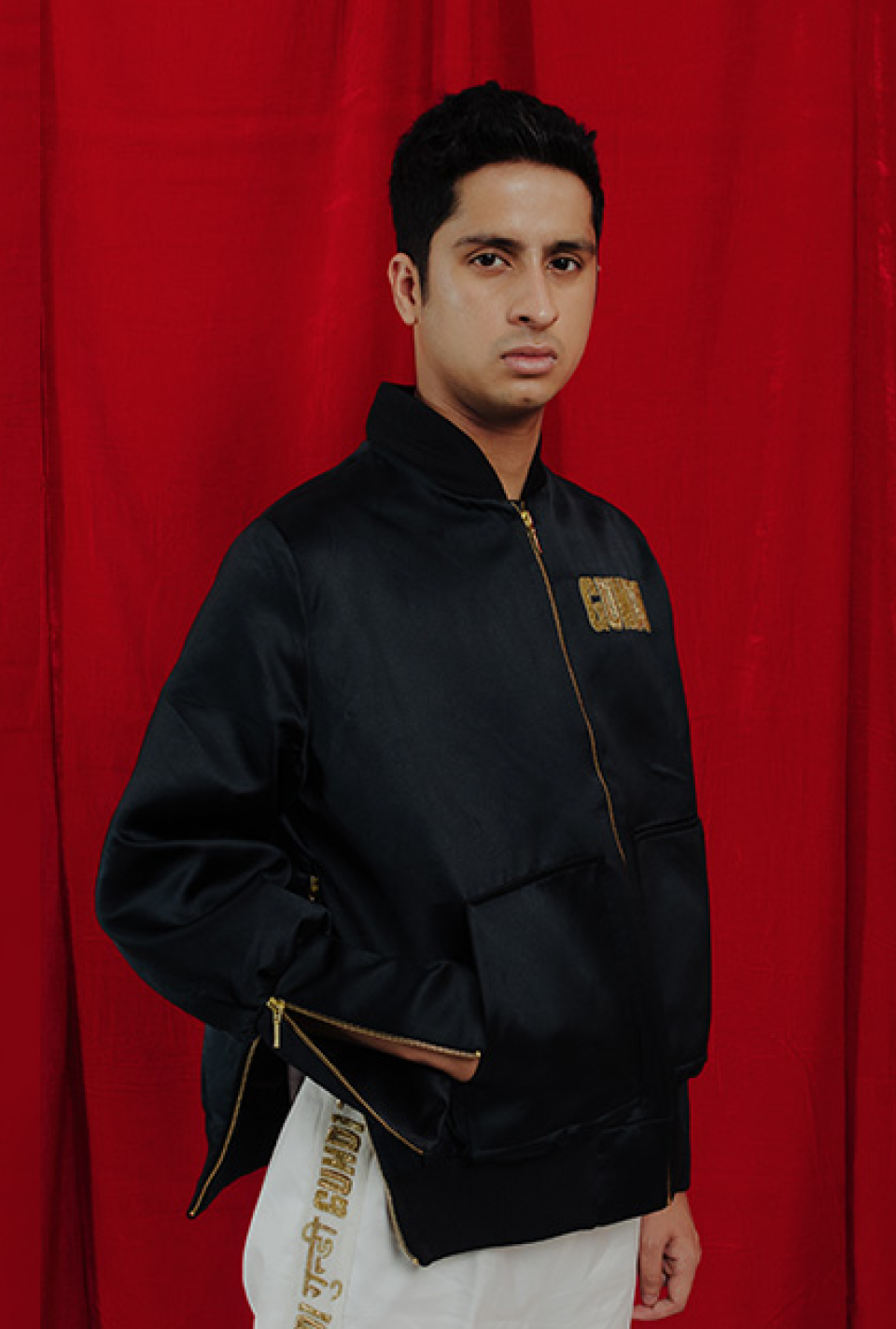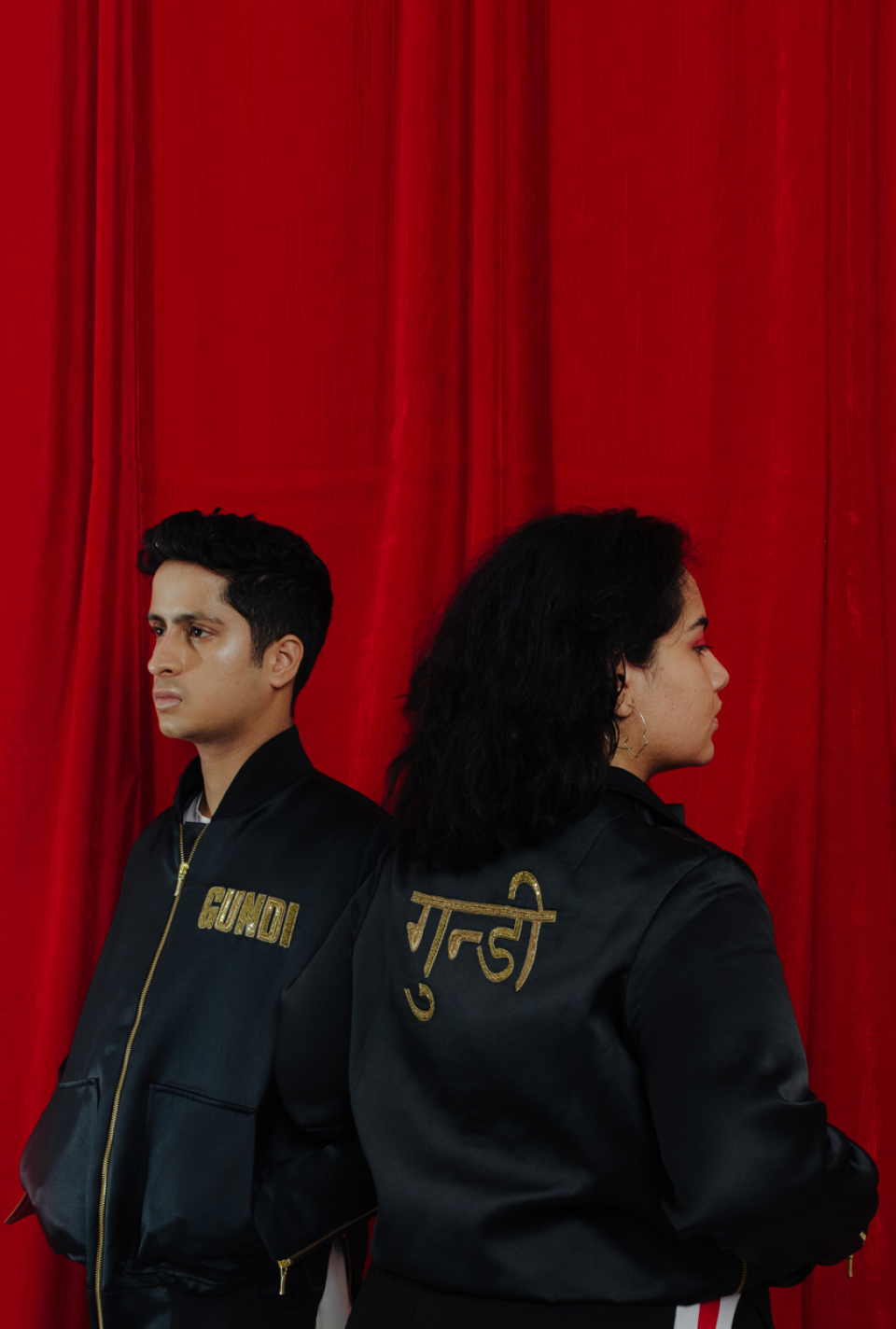 Made with Care
Our designs address the fact that traditional crafts on the Indian subcontinent are slowly being wiped out as global fashion brands open factories that incentivize mass production of lower-quality clothing. At Gundi we produce our clothing in partnership with organisations committed to making a meaningful impact on the lives of the women they employ.