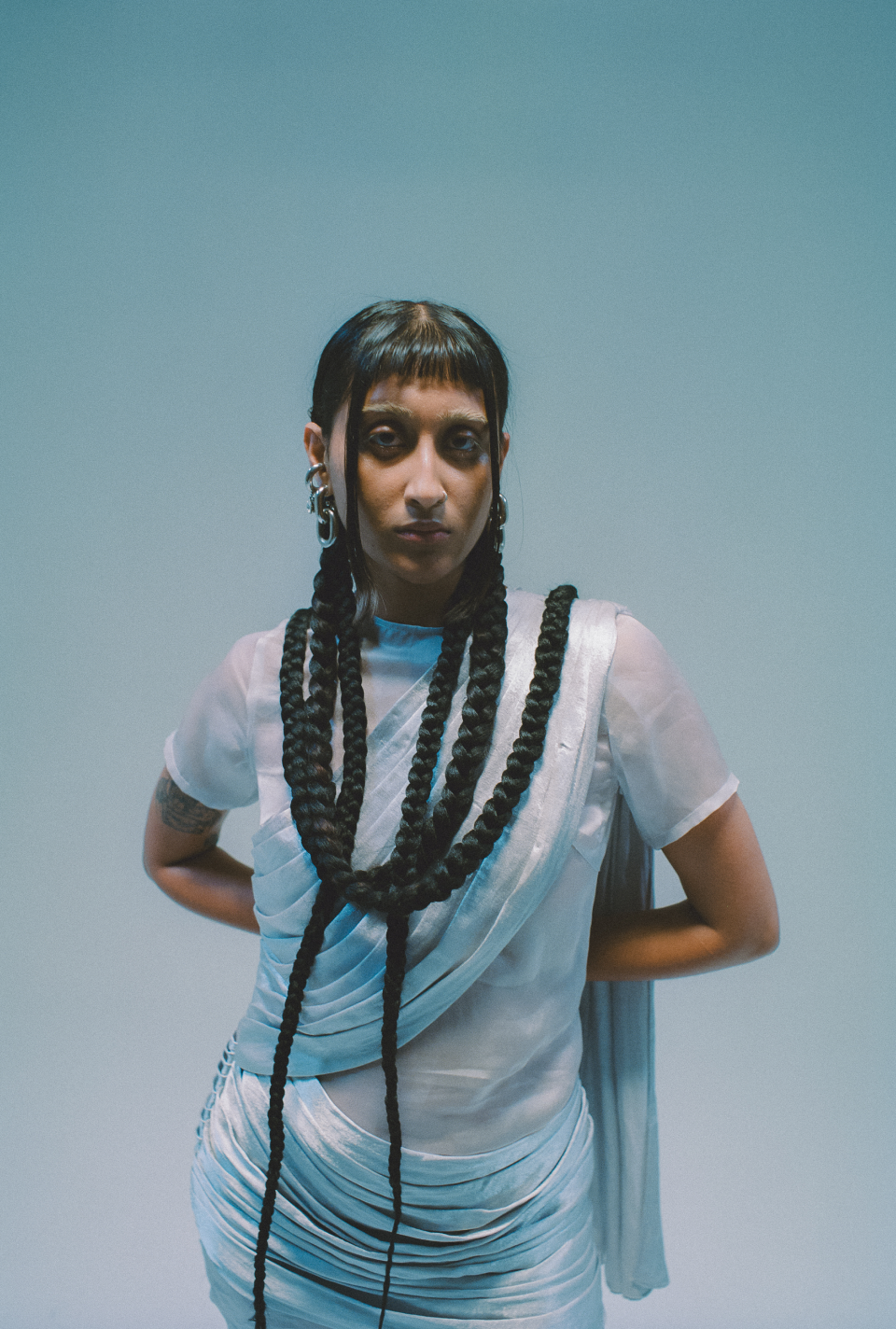 A play on our classic saree dress silhouette made out of a luxurious yet sexy see through silk orangza base, with silver mashroo fabric draped in as a saree covering all the right places! This dress runs small, and might feel a bit tight when first worn, as a woven fabric this will mould and shape to your body over time. 
This Mashroo is hand woven by our artisan partners in Kutchh and cut and sewn in our workshop in Delhi.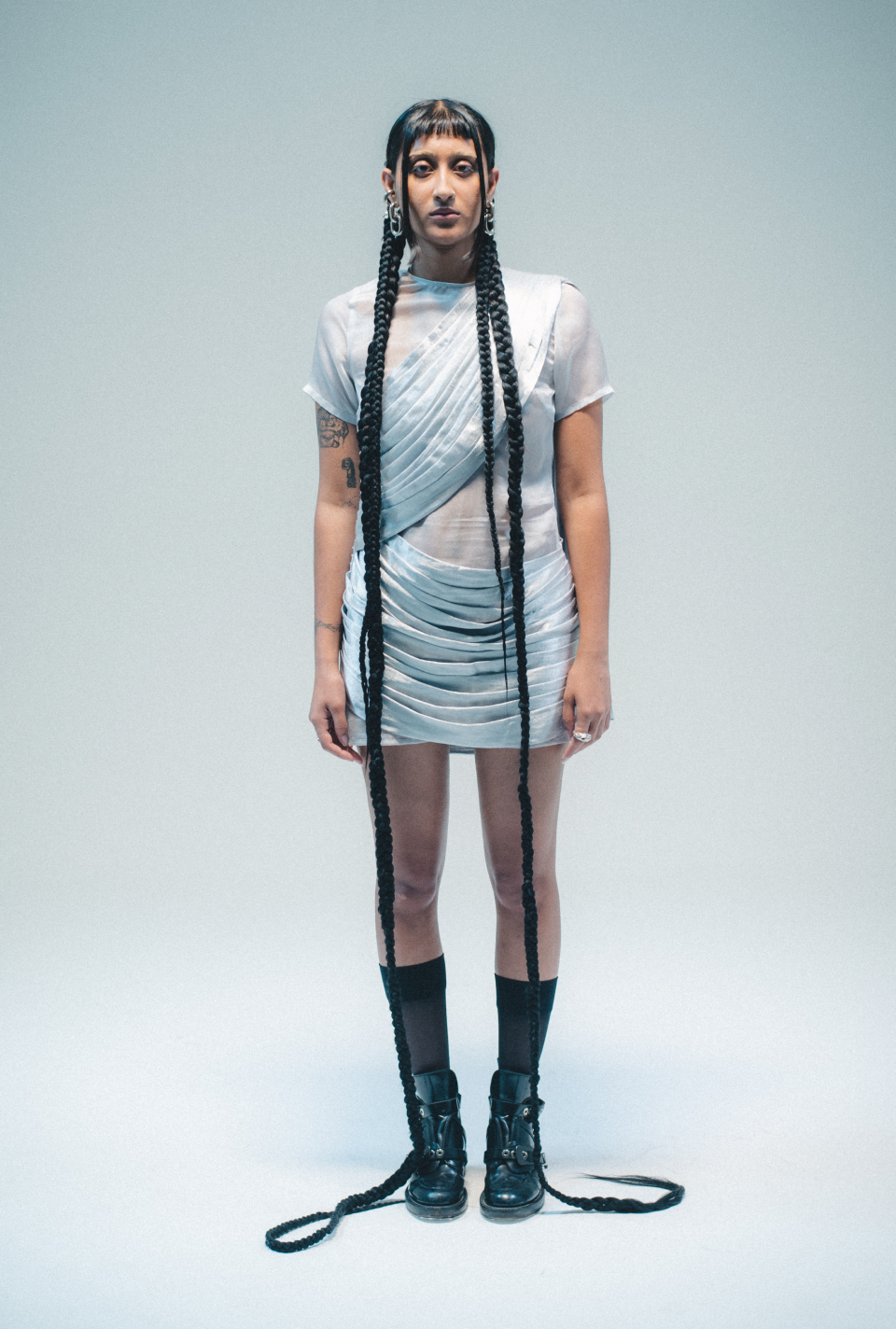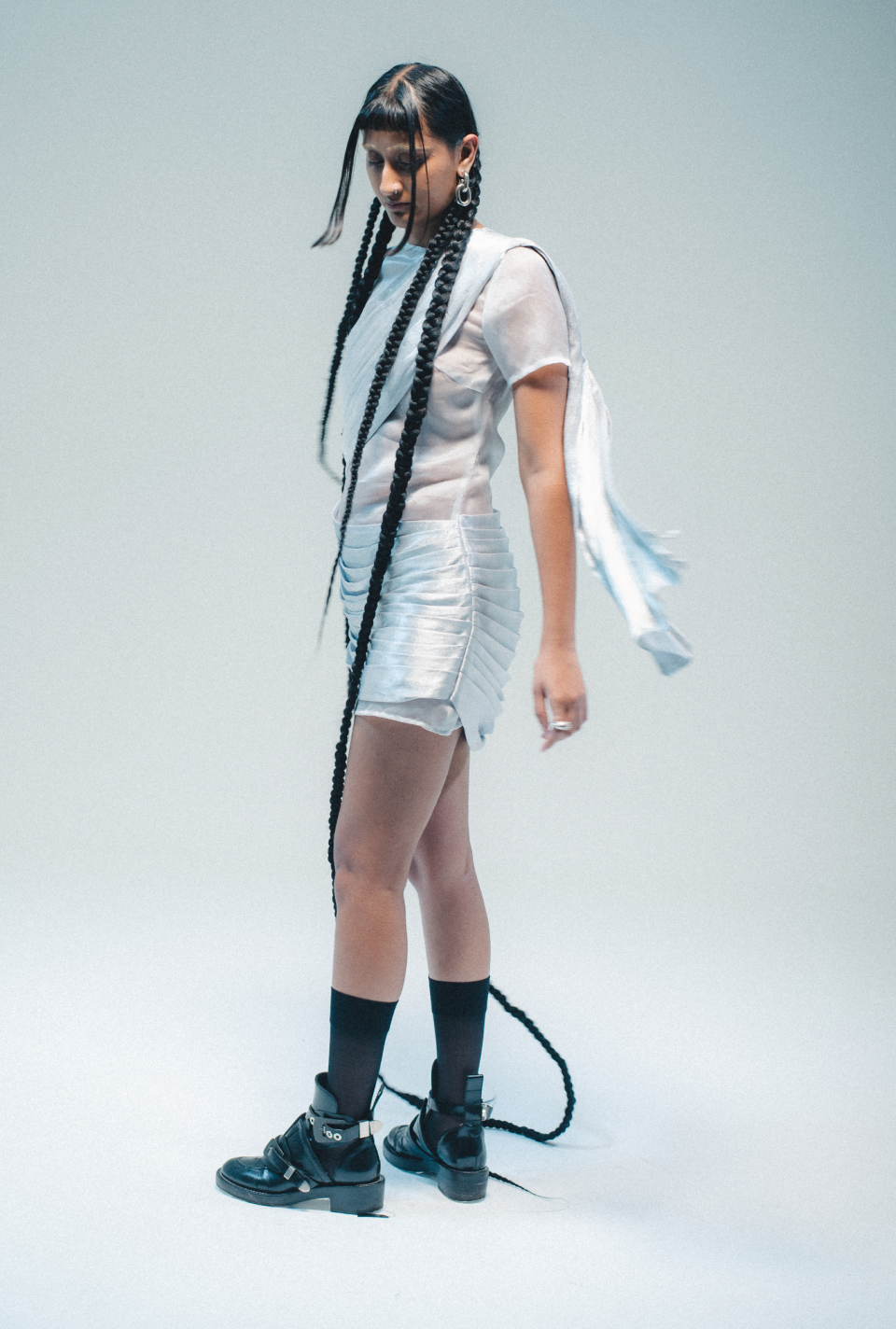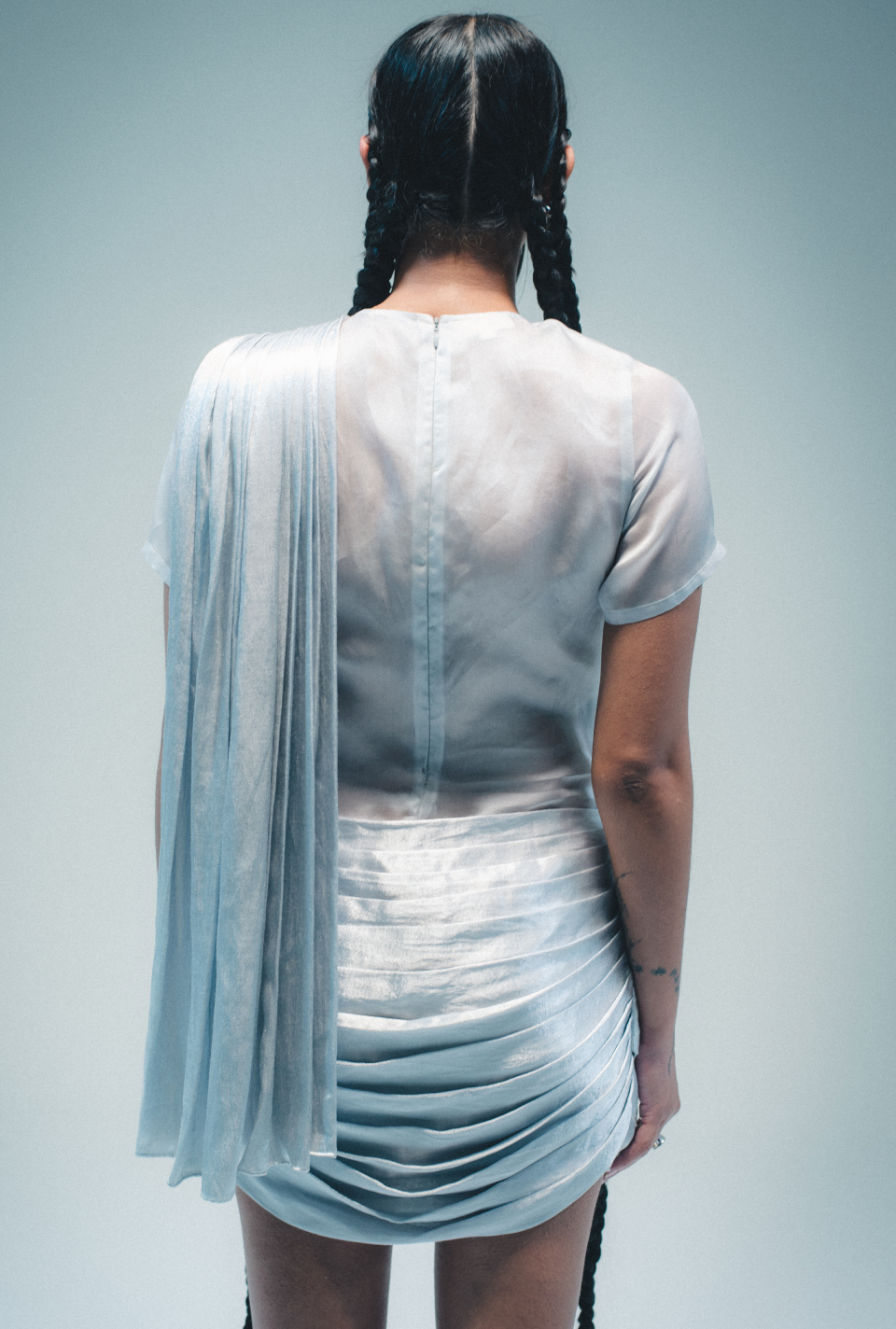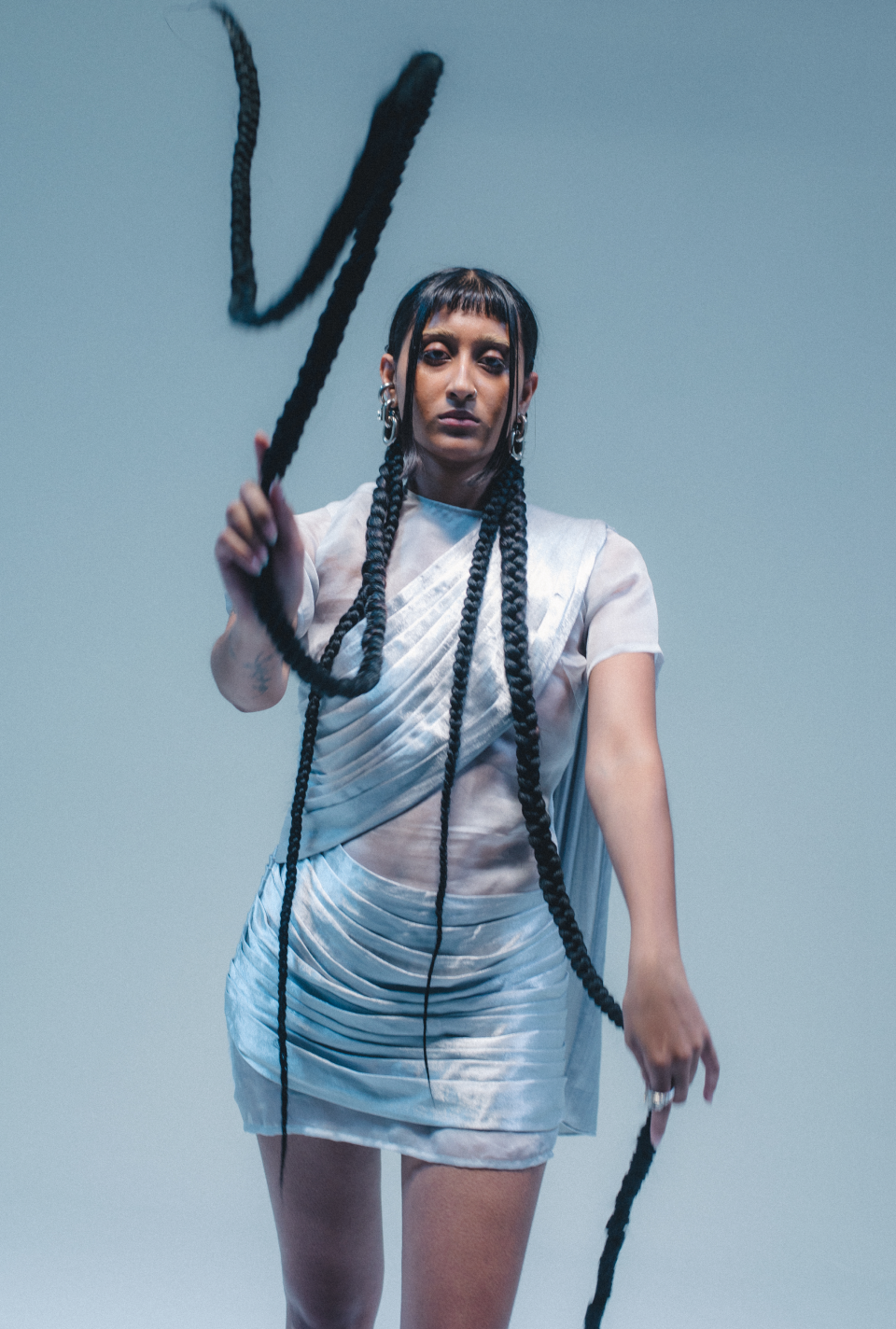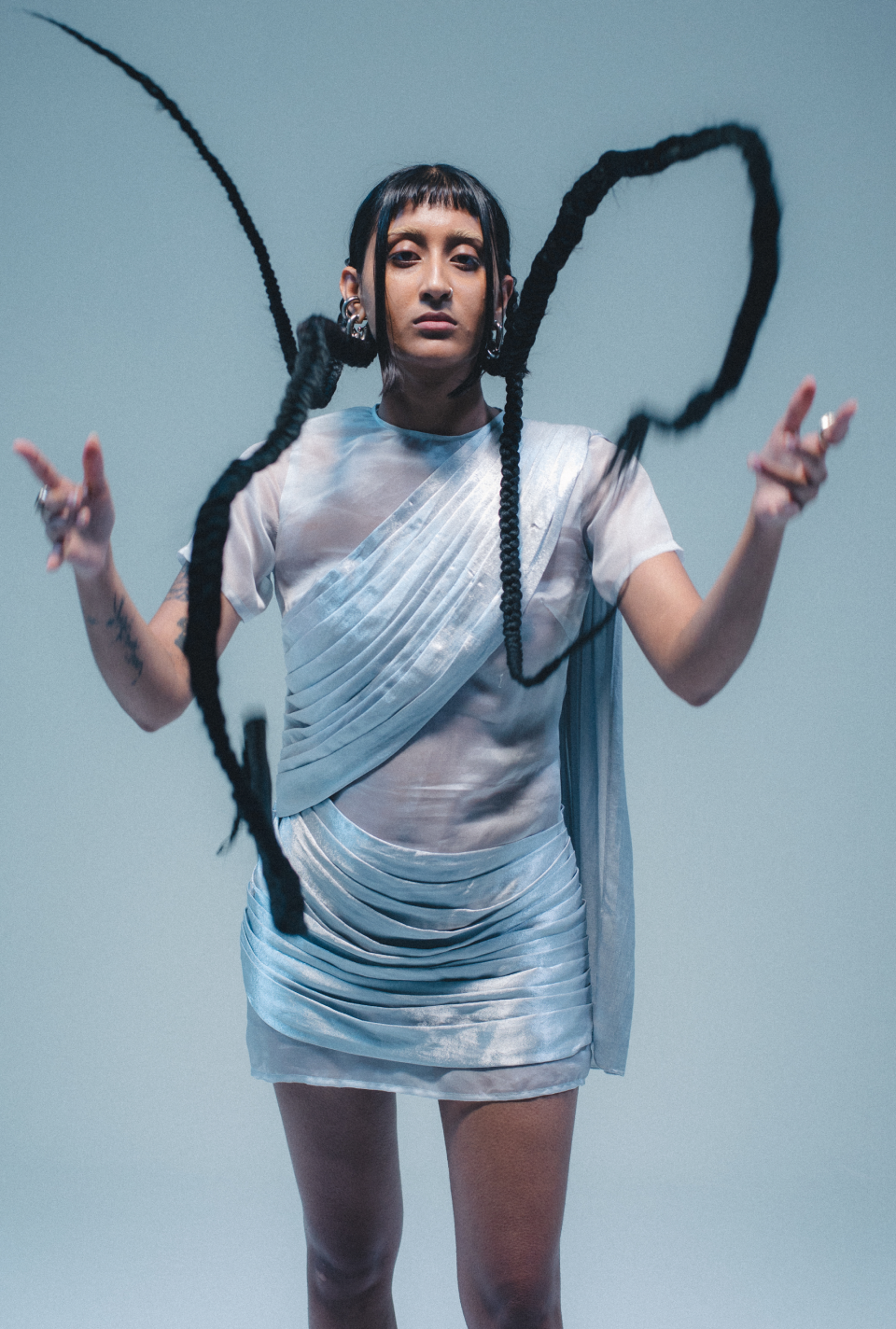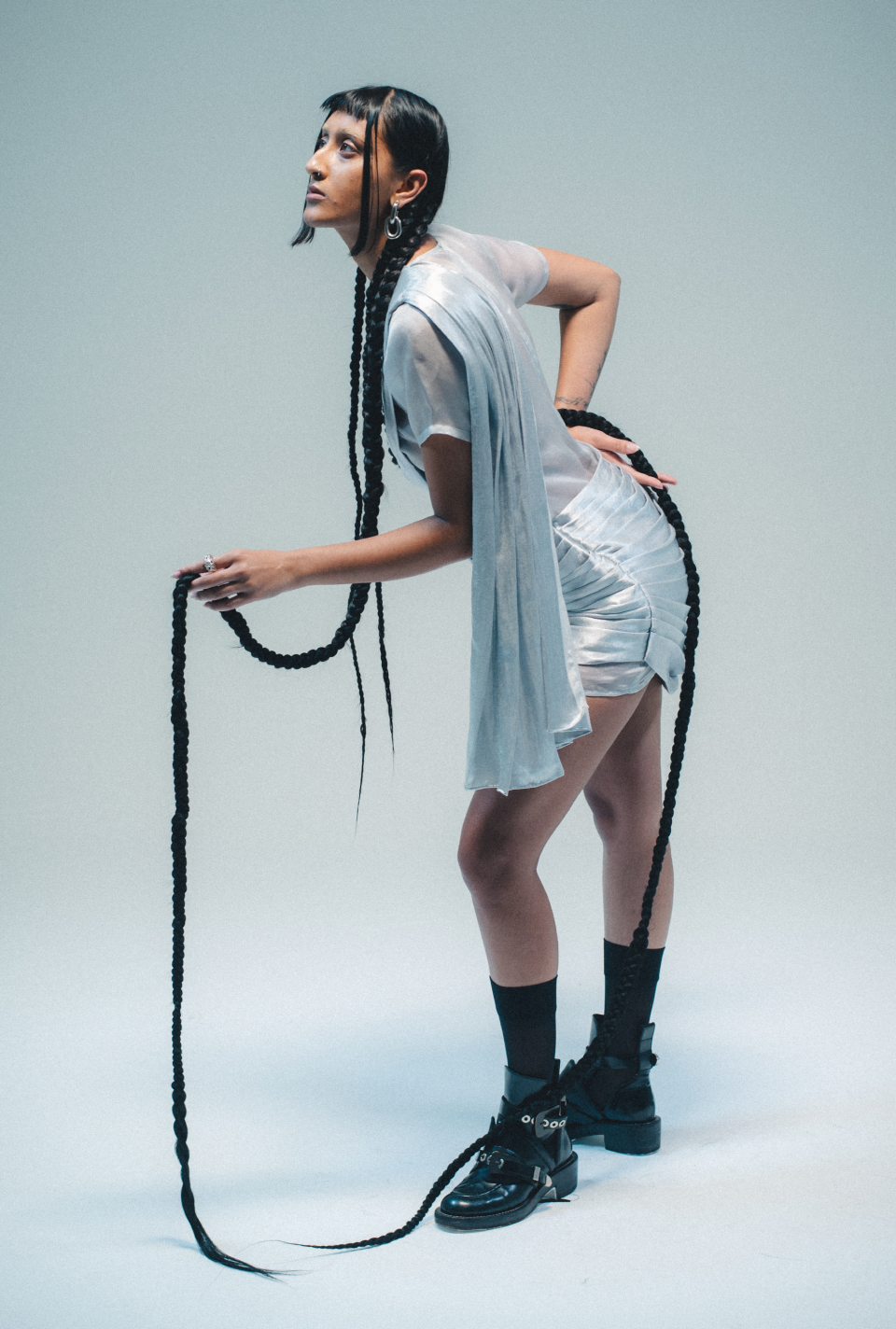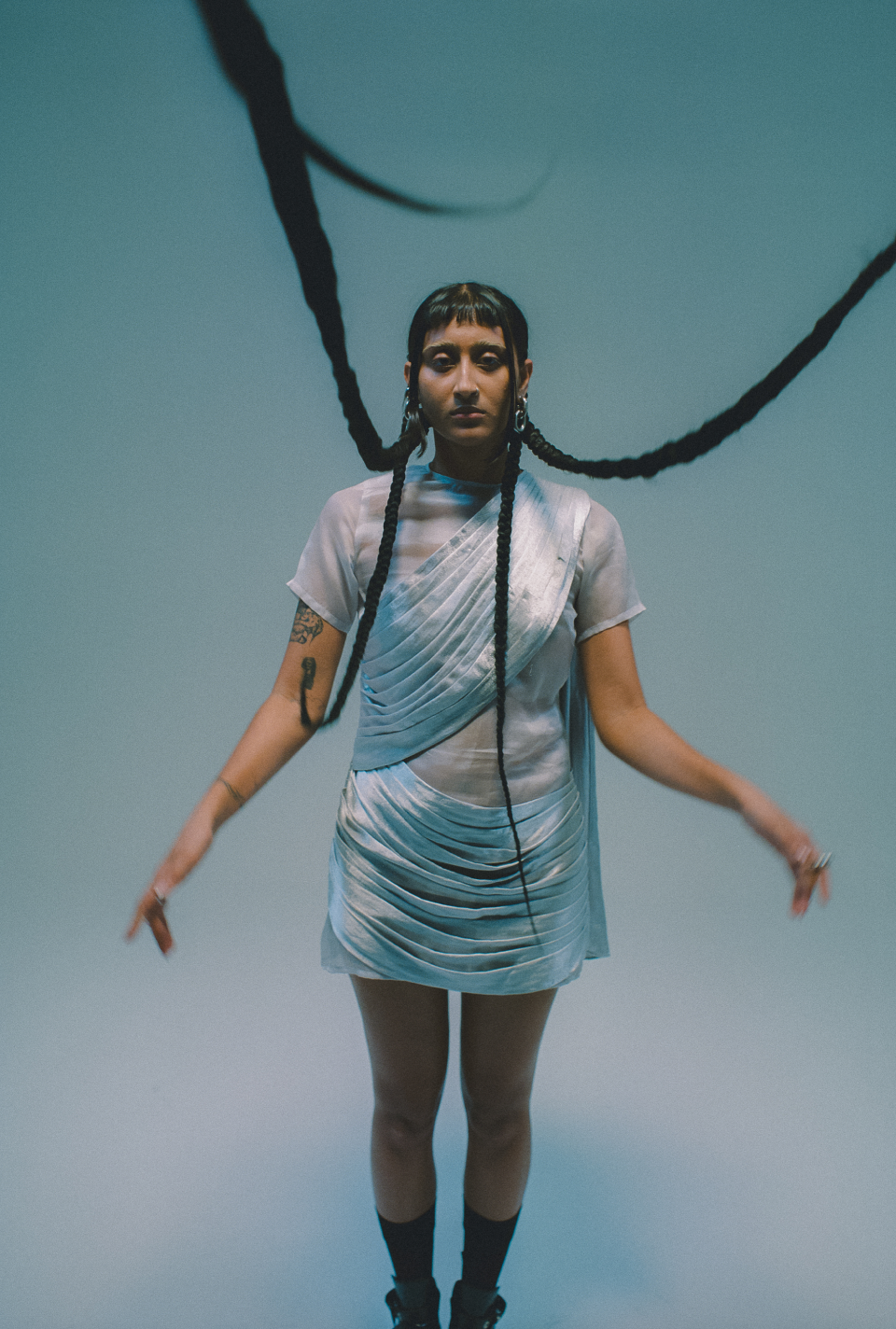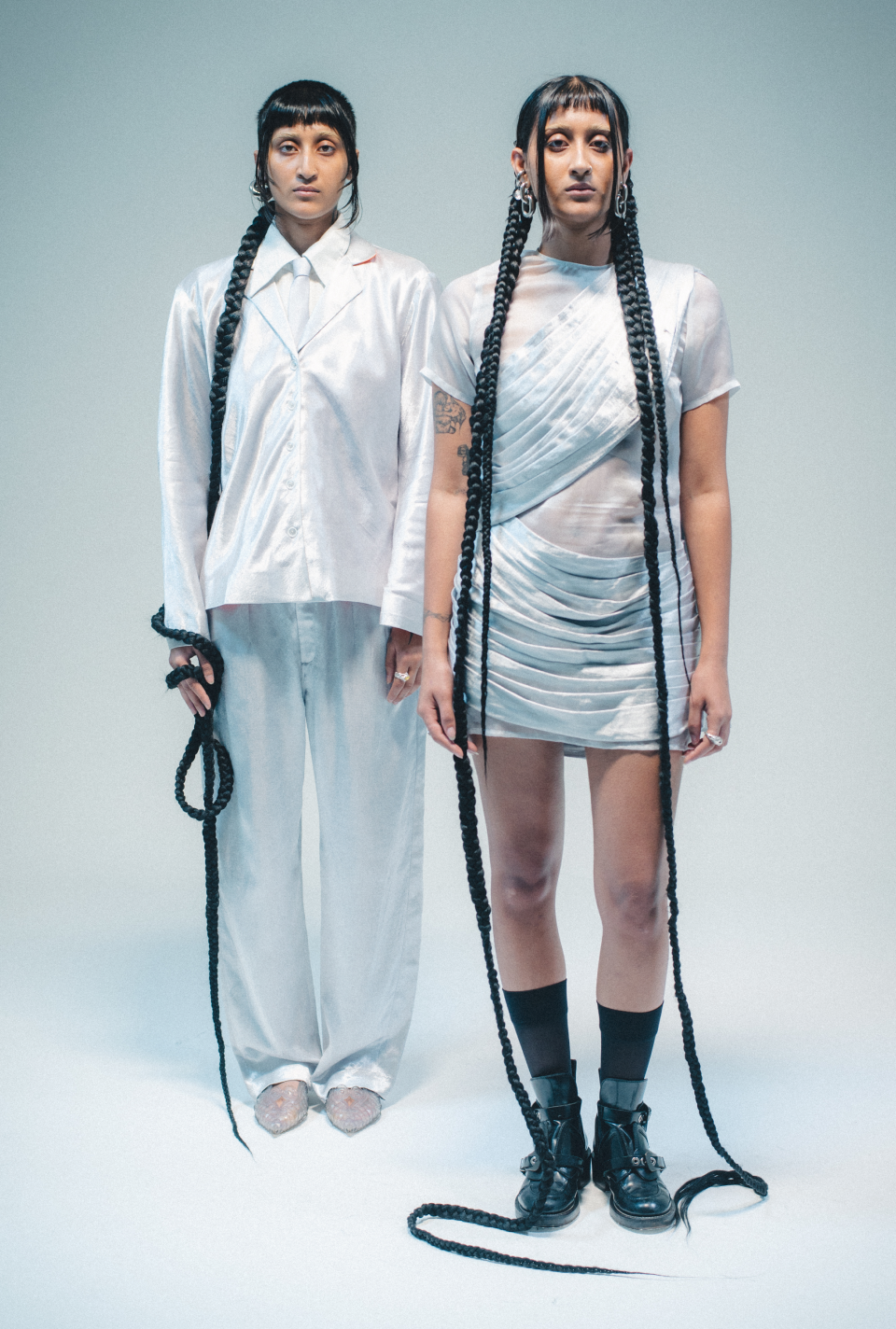 Made with Care
Mashroo is a traditional textile art form with roots deep in Islamic culture, particularly prevalent in the Indian subcontinent. The word "Mashroo" is derived from the Arabic word "Mashruba," meaning something that is permitted or lawful. The distinctive feature of Mashroo fabric lies in its weaving technique. The fabric is woven with a combination of silk and cotton threads, creating a unique texture and appearance.