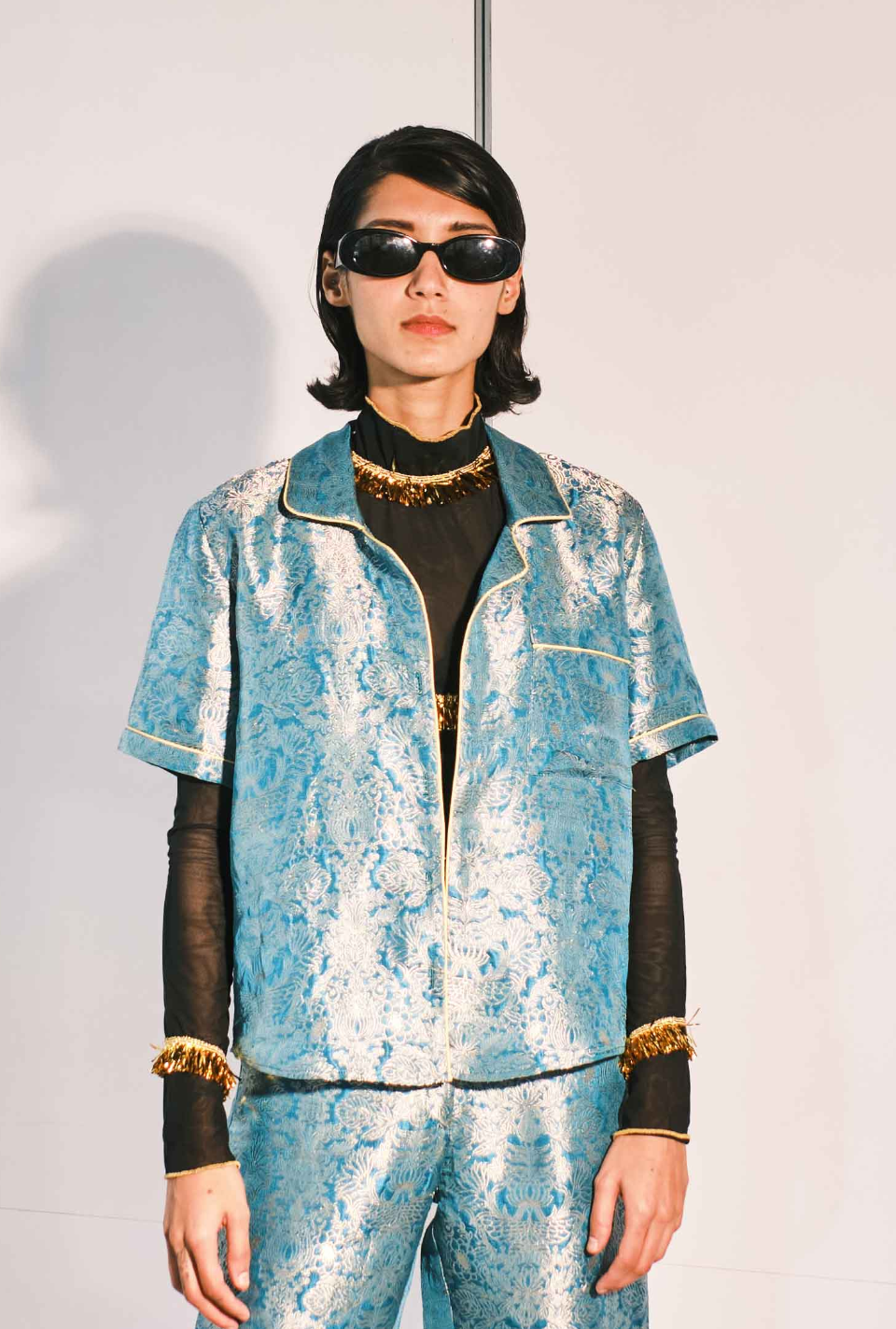 Secular Blouse
$150.00
Regular price
$300.00
Inspired by all the religious symbols that make up the sub-continent, this shirt is made out of a woven silk and zari forming a traditional Benarsi brocade pattern. Woven in collaboration with artisans in the Kotwa region of Benaras, this fabric is a reflection of the area that was once home to places of worship of all regions in the area.

Fabric + Care 
Boxy fit with neon piping. True to size, and 100% silk, they are best stored in a cool dry place, and are dry clean only.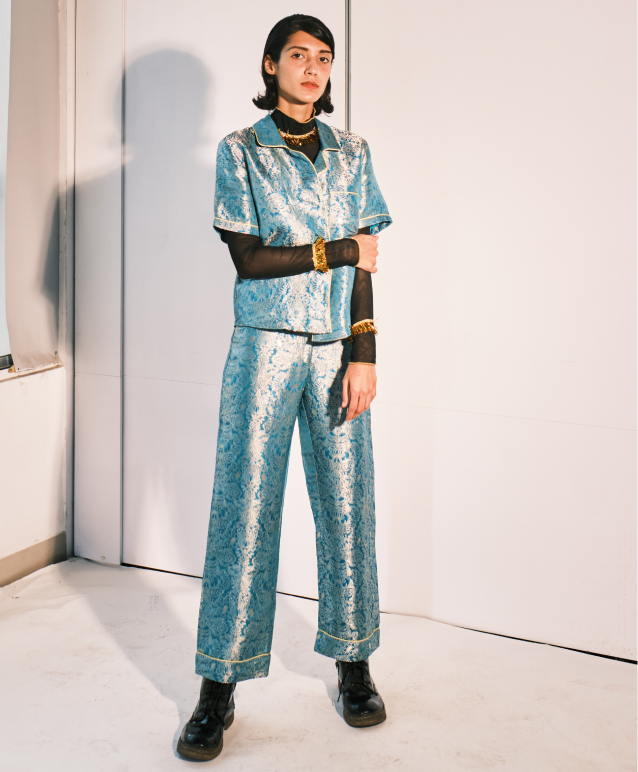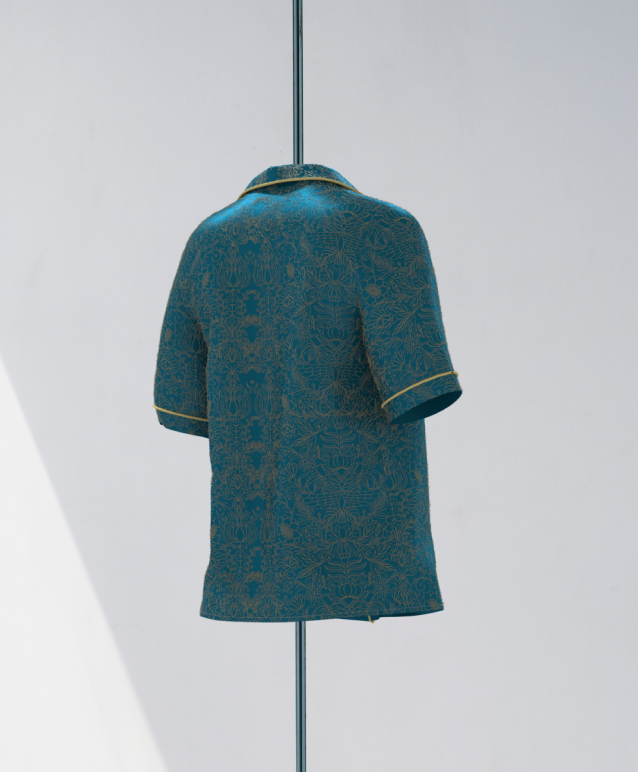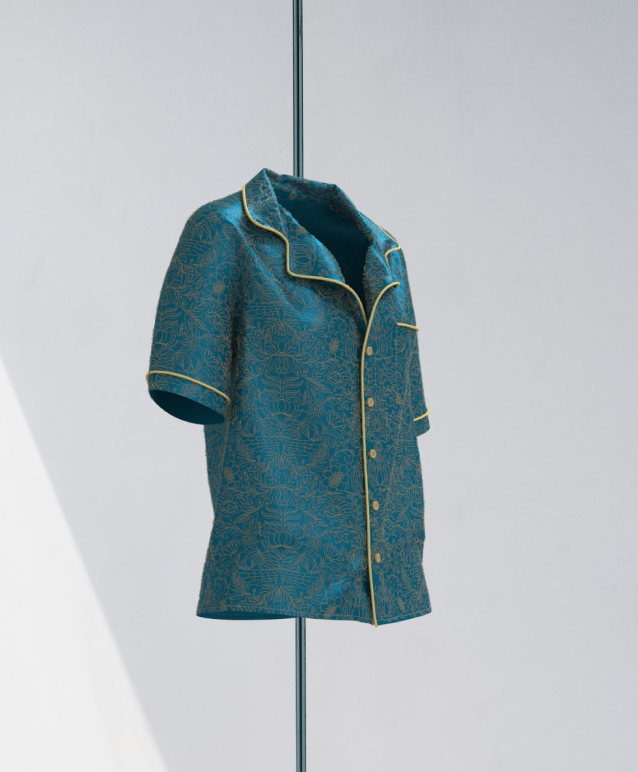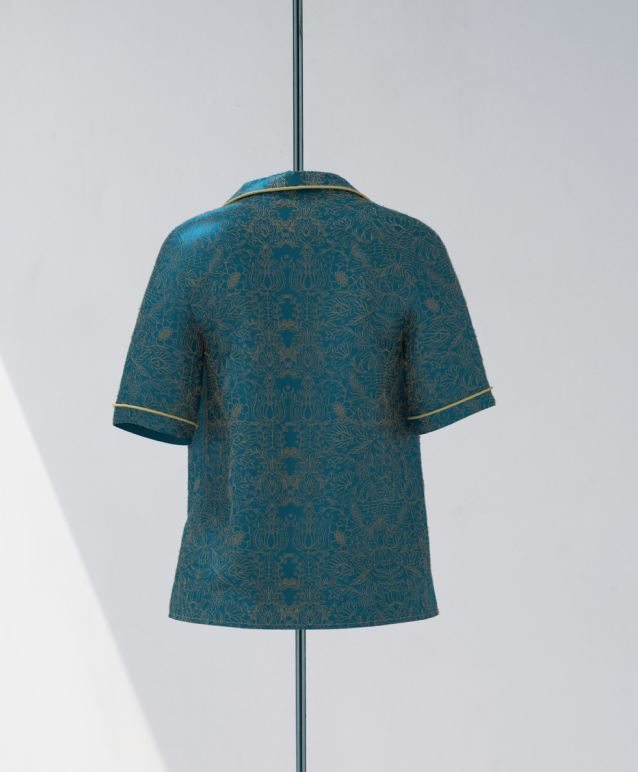 Made with Care
Our designs address the fact that traditional crafts on the Indian subcontinent are slowly being wiped out as global fashion brands open factories that incentivize mass production of lower-quality clothing. Each of our pieces employs traditional techniques and work with different female lead communities, providing an opportunity for a modern brand to help keep ancient crafts and the community surrounding it alive.